 A name derived from Persepolis
With more than half a century of experience
History
Persepolis knitting and finishing, which is named after Takht-e Jamshid, was established in 1966 by private capital. The group's activity primarily focused on circular knitting, and weaving, producing and exporting garments  to the European countries . The nonchemical finishing unit has been established gradually after years of obtaining experiences and world's modern technology and it has continued its operations within the years 1991 to 2013 as the specialty center of knitting  and finishing on Tehran downtown.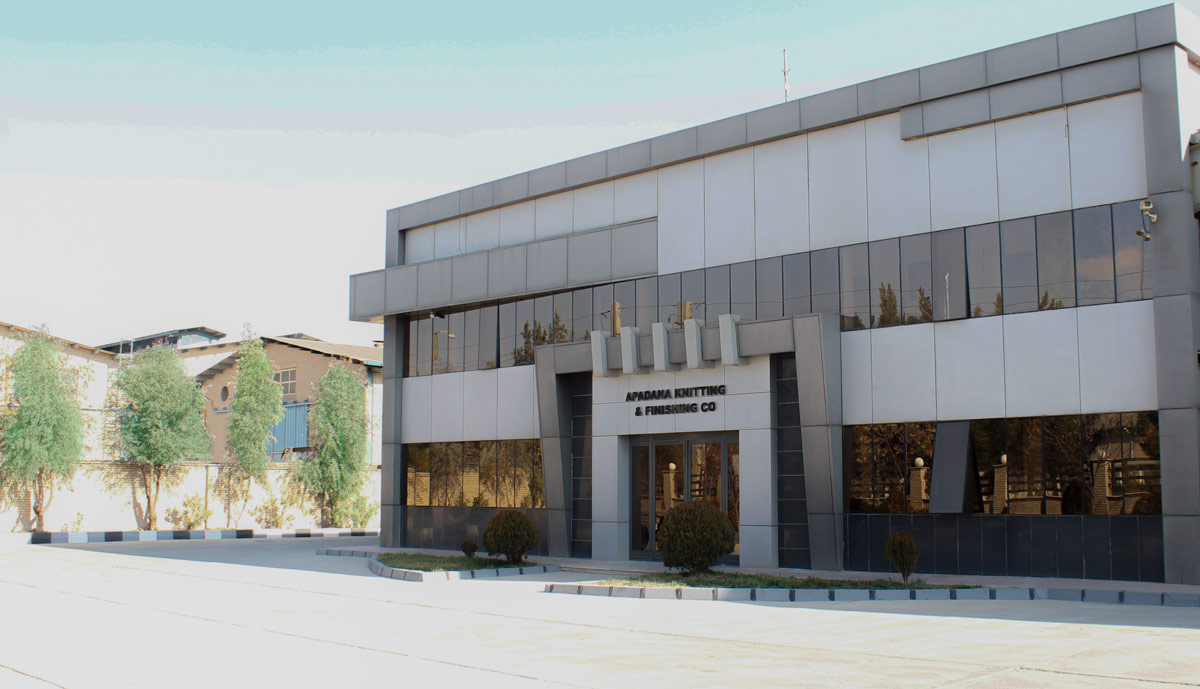 Titled as "Apadana Knitting and Finishing Company" since 2013 the company added the modern and advanced dyeing unit to complete the whole process of the complex to do various circular knitting, dyeing and finishing the fabrics on the highest quality on a complex with are of 14000 sqm in Salarieh Industrial Town of Tehran.
"Fabric production using the best materials in our dear country Iran"
Utilizing progressed machineries, experienced specialists and high-quality materials, the research and development and quality control unit of the factory has constantly operated to provide the products on the highest standards level and stabilities and to meet the needs of the producers of the high-quality garments.
The fabric sales office has operated since 2014 aimed at providing the products directly and without the mediators located at South Palestine Avenue of Tehran and it is now serving the respectable clients through two branches.
Obtaining the official representation permit of the German Company Kastilo since 2001, the commercial unit of the company has been serving the colleagues and factories in supplying the felts and high-quality European straps.
Apadana-Persepolis Company's Policy
Since the establishment, the company has focused on promoting the fabrics quality throughout the country, offering the on-time, regular and innovative services, reliability and warrantying the sold products aimed at obtaining the idealist clients' maximum satisfaction and it will never give up the endeavors in this regard.